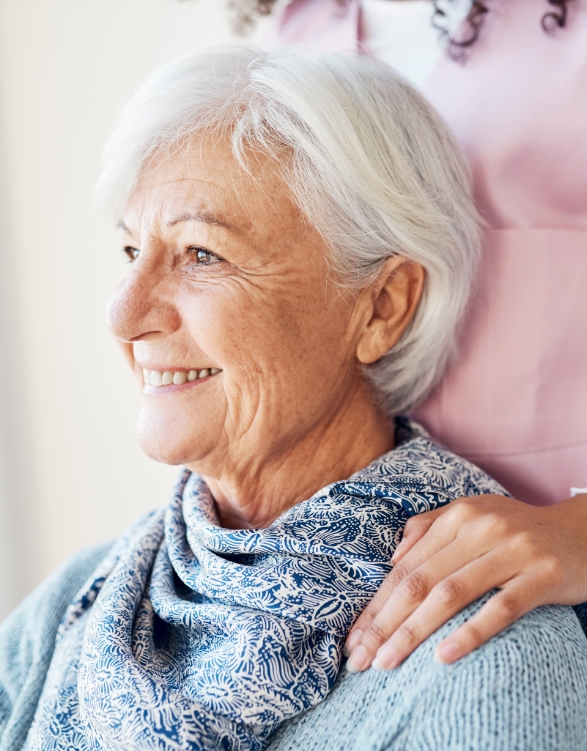 Memory Care in Sturgeon Bay, WI
When your loved one is experiencing a form of degenerative dementia (such as Alzheimer's disease), memory care services at Bayview Senior Care offer the support you need. As much as you may want to handle their care on your own, properly caring for an individual with degenerative dementia can quickly become a full-time job. Many homes and lifestyle habits are not structured for safe and effective memory care.
Bayview Senior Care provides a secure community where your loved one can live in comfort with around-the-clock memory care. Compassion is at the heart of our dementia care services, and our team of dedicated professionals works daily with your loved one to enhance their living experience and encourage their connection to the world. We provide specialized reminiscence therapy and ensure registered nurse oversight of service and the presence of a licensed practical nurse on site.