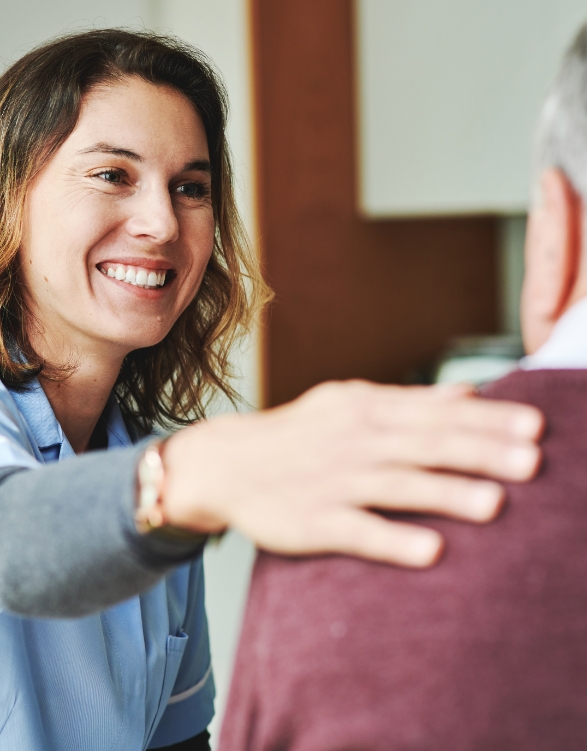 Assisted Living Center in Sturgeon Bay, WI
Discover the support you need to lead an active and independent life with assisted living services at Bayview Senior Care. Our care services help you see the full benefits of our warm community so that you can socialize, relax, and take advantage of our full scope of amenities as you choose. Your sense of freedom is important to us, and our team works hard to ensure comprehensive wellness so that you can make to most of each day.
Our wonderful staff provide person-centered care to ensure every resident's individual mental, physical, spiritual, and emotional needs are met. Residents enjoy personal care plans that include medication administration, coordination of care with their providers, and ongoing nursing assessments with updates to their individual plans. These procedures help ensure residents remain as independent as possible and receive the treatments and care they need to seize every day for years to come.